DIY projects can be daunting, especially if you aren't an expert with power tools. If you are wanting to start your power tool collection, you should read
5 Tools Every DIY Diva Must Have
, but if you want to make money buying and selling with only one tool, you're in the right place.
I have been accused of using my staple gun as if it is a magic tool that can fix any DIY nightmare. It won't fix everything, but it really can be useful in many situations! There are a million projects you can do with only a staple gun! Here of some of my favorite ideas!

This is easily my favorite way to spruce up any ugly piece of furniture! It is incredible how one small change can totally transform the look of a piece of furniture. Look for pieces where the seat is easily removable. Chairs that don't have removable seats make for an incredibly hard project. Want proof? Check out my article on
How to Avoid a DIY Disaster
Curtains can totally transform a room, but curtain rods can be expensive! Instead, staple fabric to the back of a wood panel and hang the panel! Want to see exactly how I did this? Take a minute to read about it
here.
Coffee Table Makeover
Fabric and a staple gun can totally transform a coffee table. Here,
Jess
did such an AMAZING job, I never would have guess how it started! You could also recover a stool to make it an ottoman or make a huge coffee tufted ottoman! The possibilities are endless!
Wall Art
Who says canvases are just for painting? Use fabric to turn them into a stylish work of art! Or imagine taking old t-shirts and turning them into wall art. Sarah did a killer job with this for her baby girl's room. Click the picture to see more from Sarah and get the tutorial for these beauties. So many ways to change up this idea to make it your own!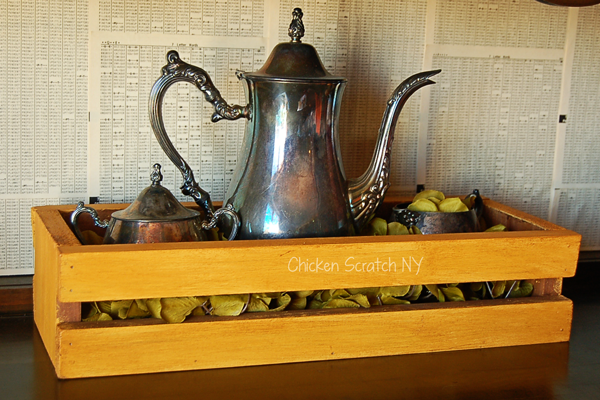 Anything with thin wood can be assembled using only a staple gun. This crate is the perfect example of why a staple gun is the superior tool for DIYers. Who wants to haul out the hammer and nail? Not me! Instead, like
Alecia
, dominate this DIY with only a staple gun in hand.
Glass breaks. That's life. But don't throw your window frame away! Repurpose it with some chicken wire or a chalkboard painted piece of wood! Simply measure to size and staple into the back of the frame! You could use it as a grocery list, picture frame, or memo board! How about stapling ribbons to the back for you to clip bows on? YES!
This has a million ways it could be done, but
Briana
makes it look so easy! A simple wooden frame, padding, fabric, and a staple gun could change the whole look of your bedroom. Imagine adding tufts for a regal, elegant look; the staple gun can work with those, too! The best part is that you can make it match the room exactly and spice up a simple bed frame.